There is a contest below, you can win imaginary food.
Those of you who look into discord already know that I made a little addon and that I'm boberro proud of it. It's called
TrimView
and it is basically push-to-hear but for view distance
The idea is, I don't really like having a decent view distance (never drop below 2000, at least in my personal settings - servers tend to limit it to 1600), but firefights in Kavala, and now in jungles of Tanoa can be deadly at 5fps. Since jumping to video settings on start of every mission that might require lowering view distance is irritating, I created an addon that lets me do it on demand, with single key stroke (Ctrl+End).
How does it look like?
Not very spectacular for the jungle of course: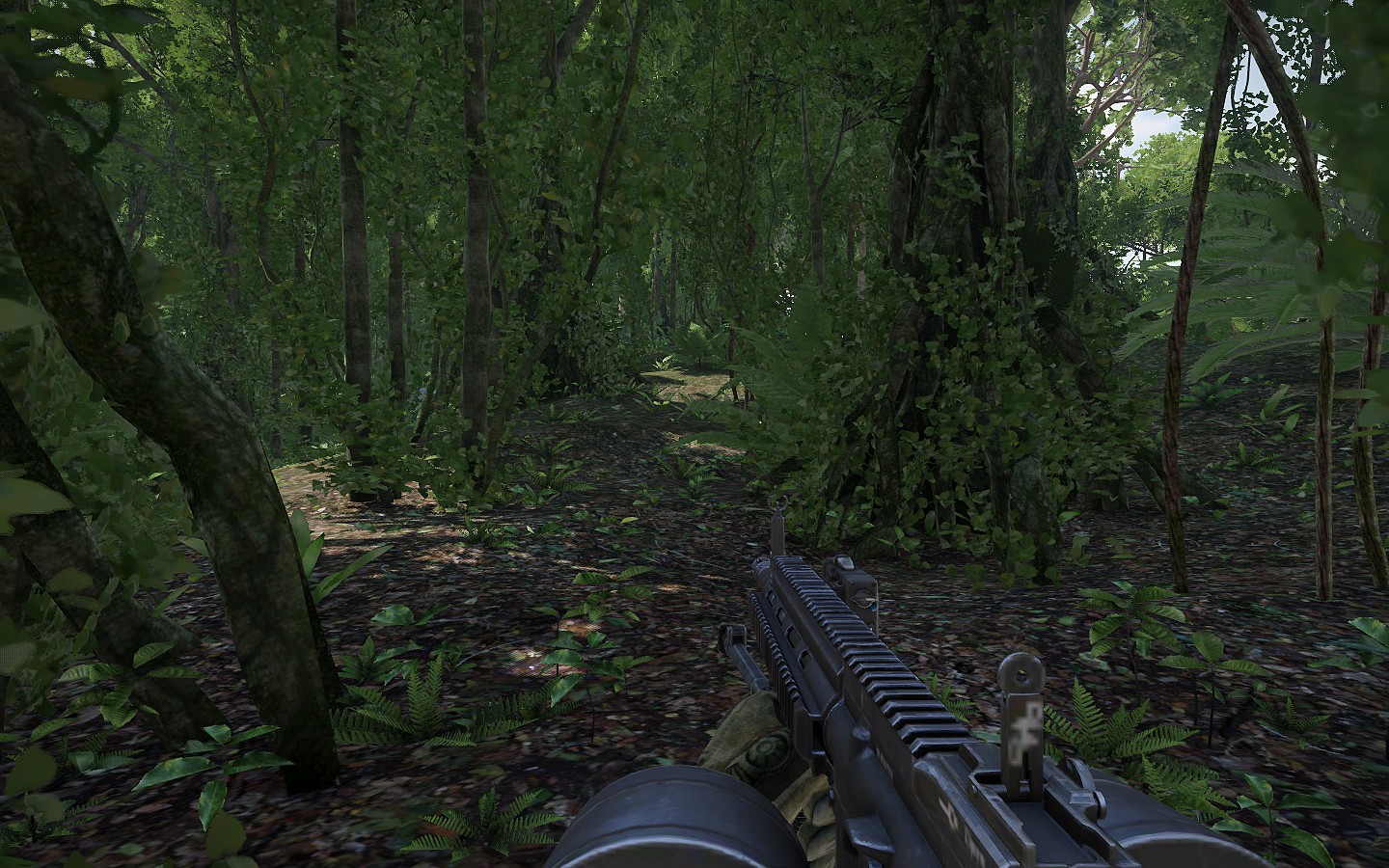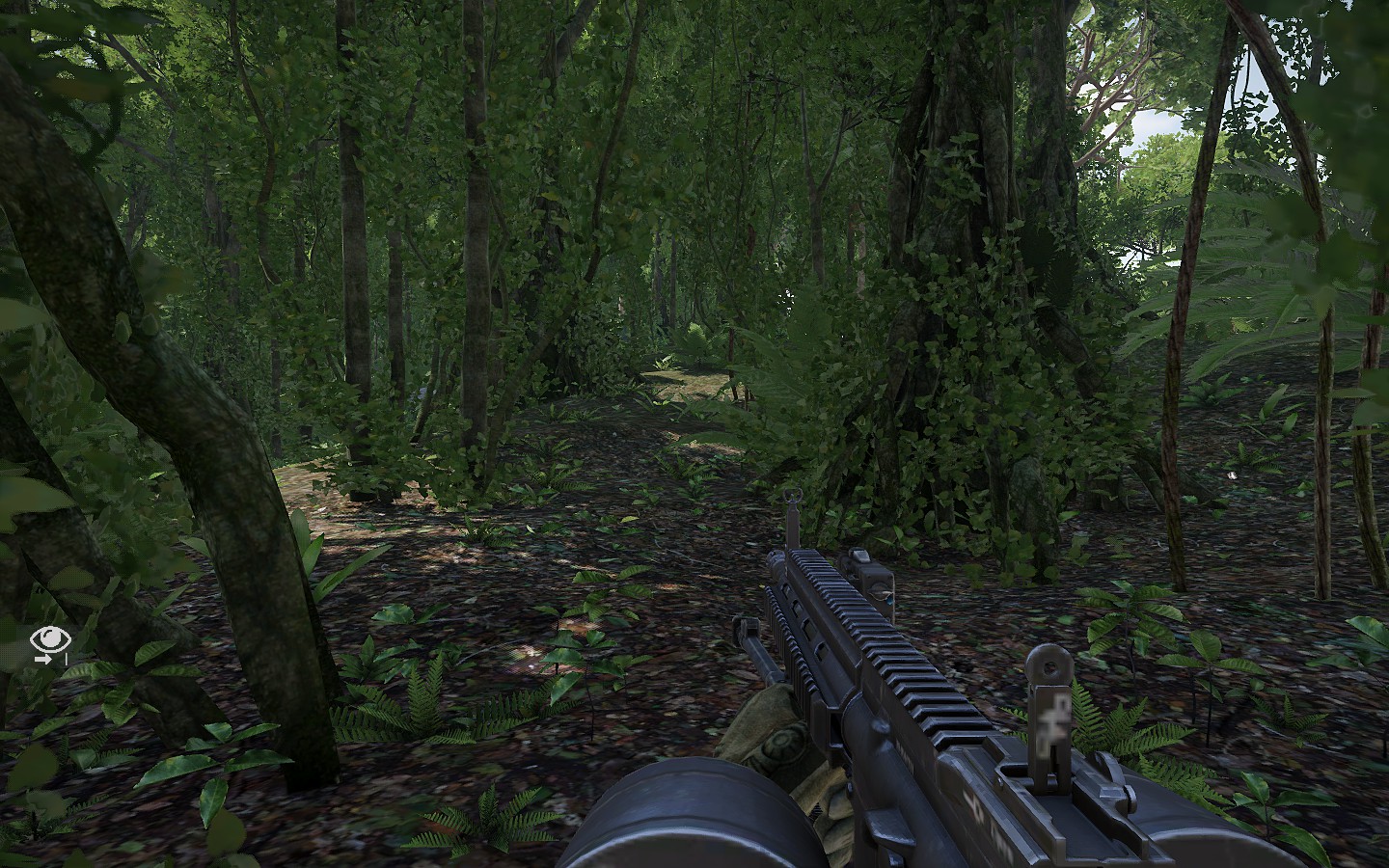 The
visual
effect is more visible in towns: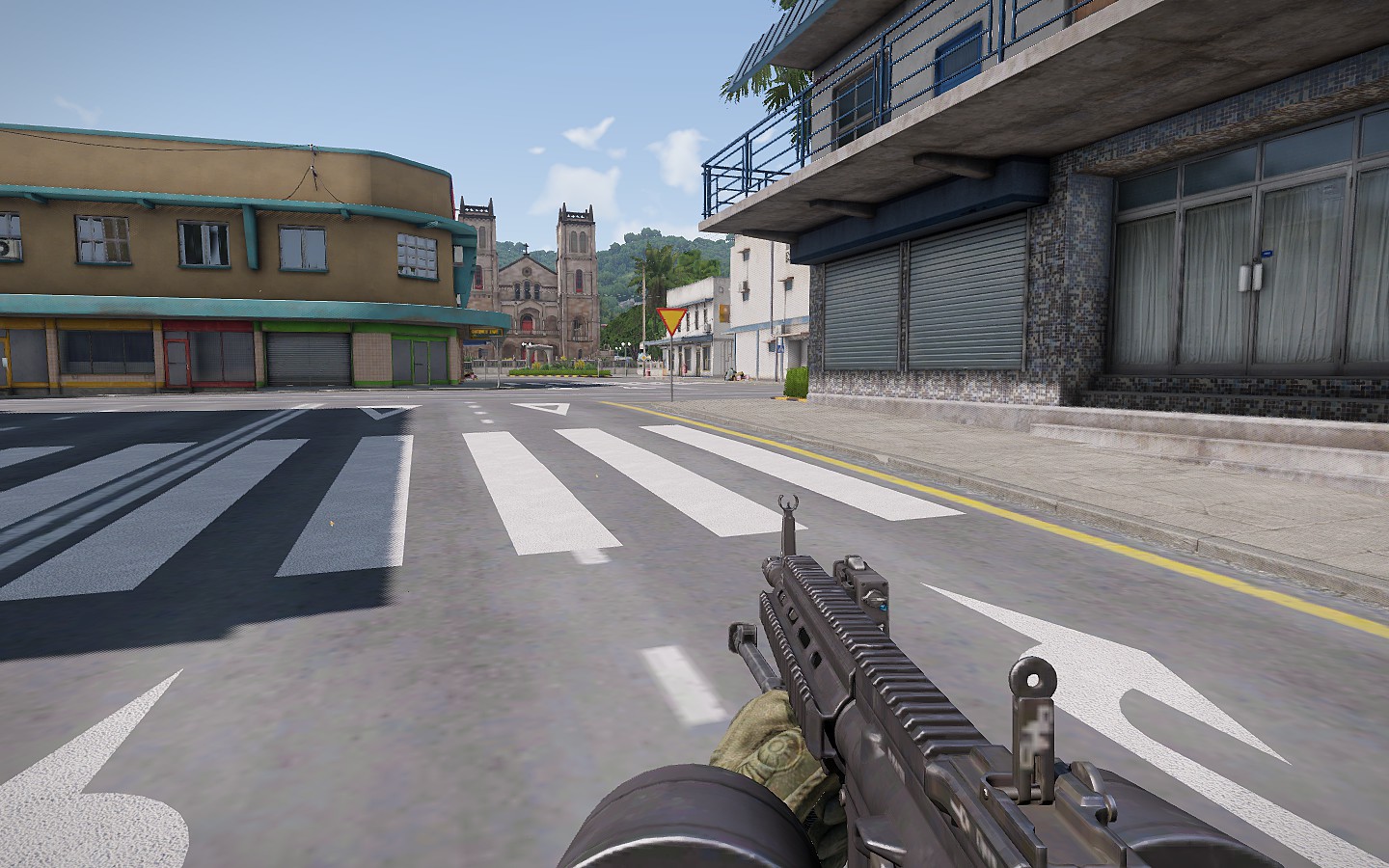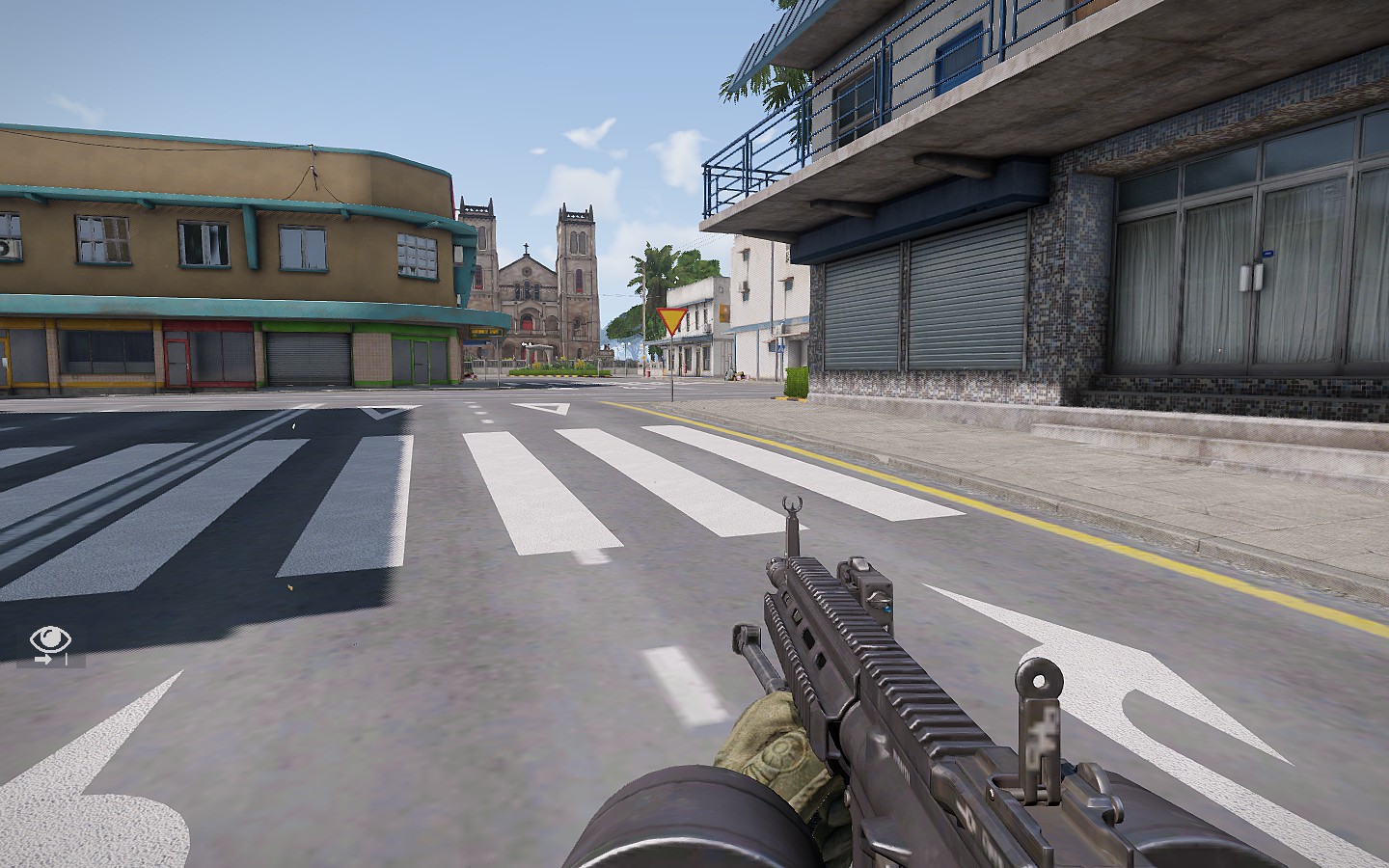 And how effective it is?
During my tests, on my setup, it gives me additional 5-10 frames in towns and those parts of jungle that have visible background, and 2-5 frames in dense jungle.
Additionaly to "trim", addon also has "focus" option (Ctrl+Home) that does exact opposite - raises your view distance. Unfortunately bug (relabelled as a feature) does not allow objects to be drawn further than your original "View distance" setting in video options (the top most slider, not objects view distance) but it should still give you this additional few hundred meters of visibility when you scan for targets / contacts: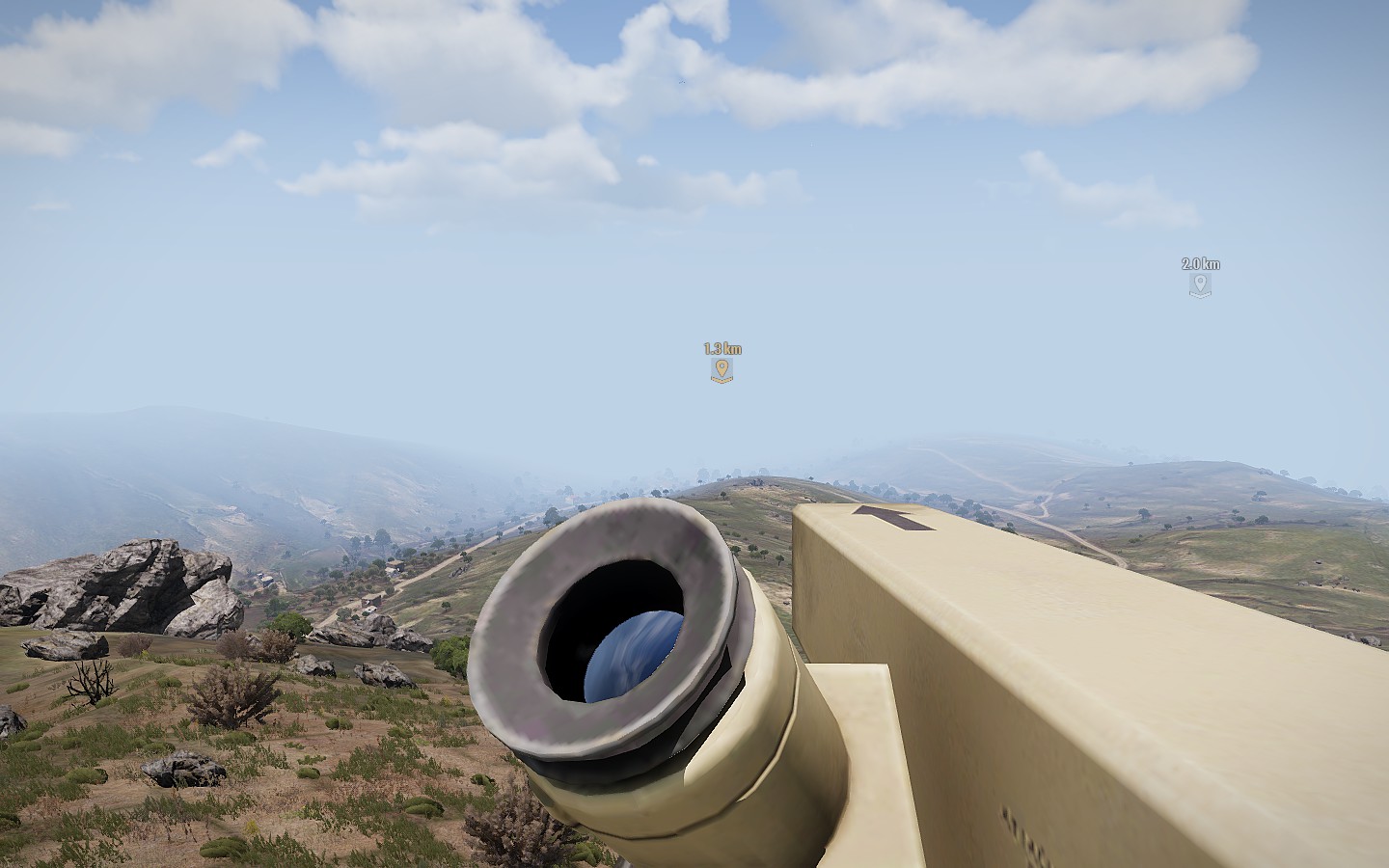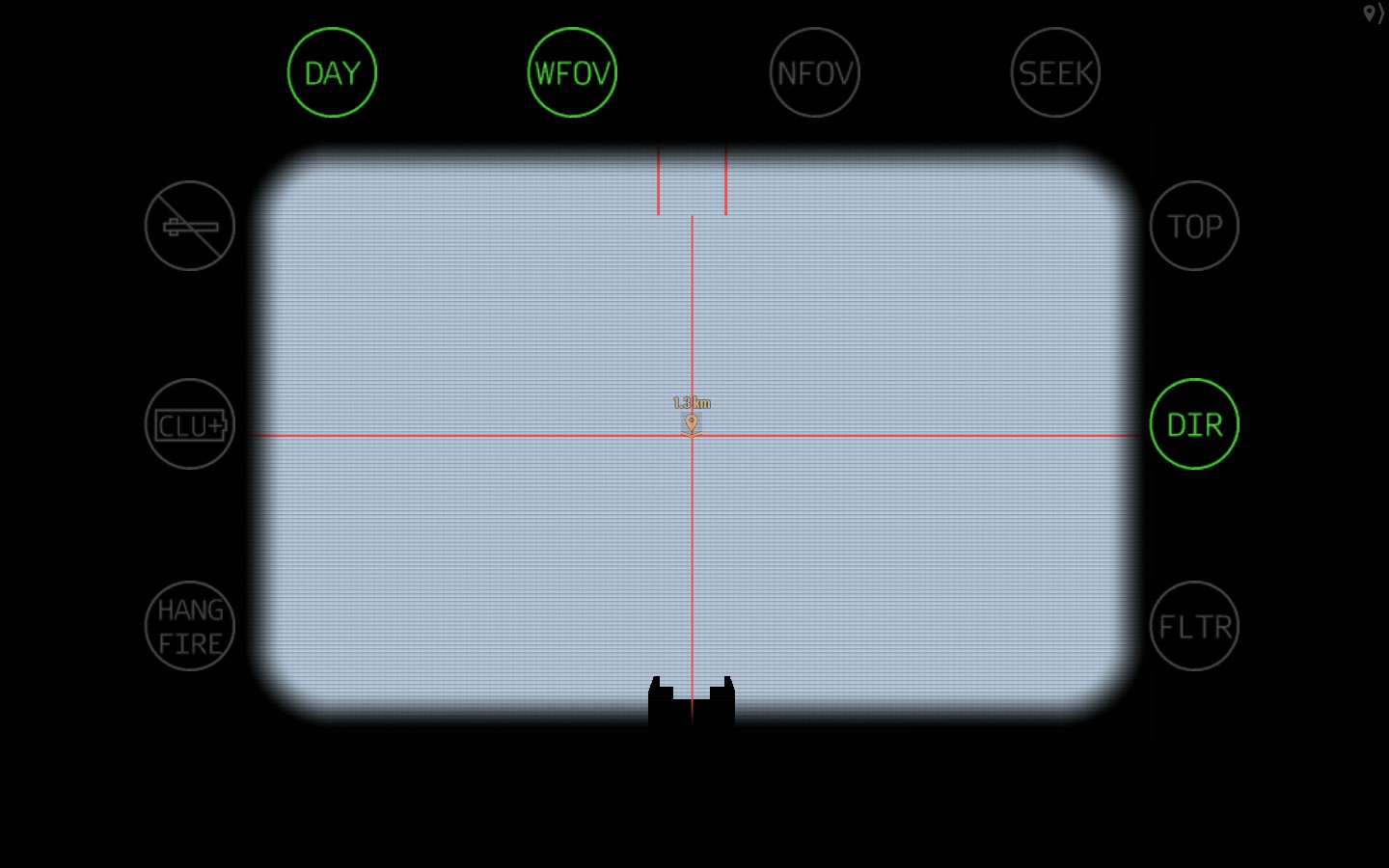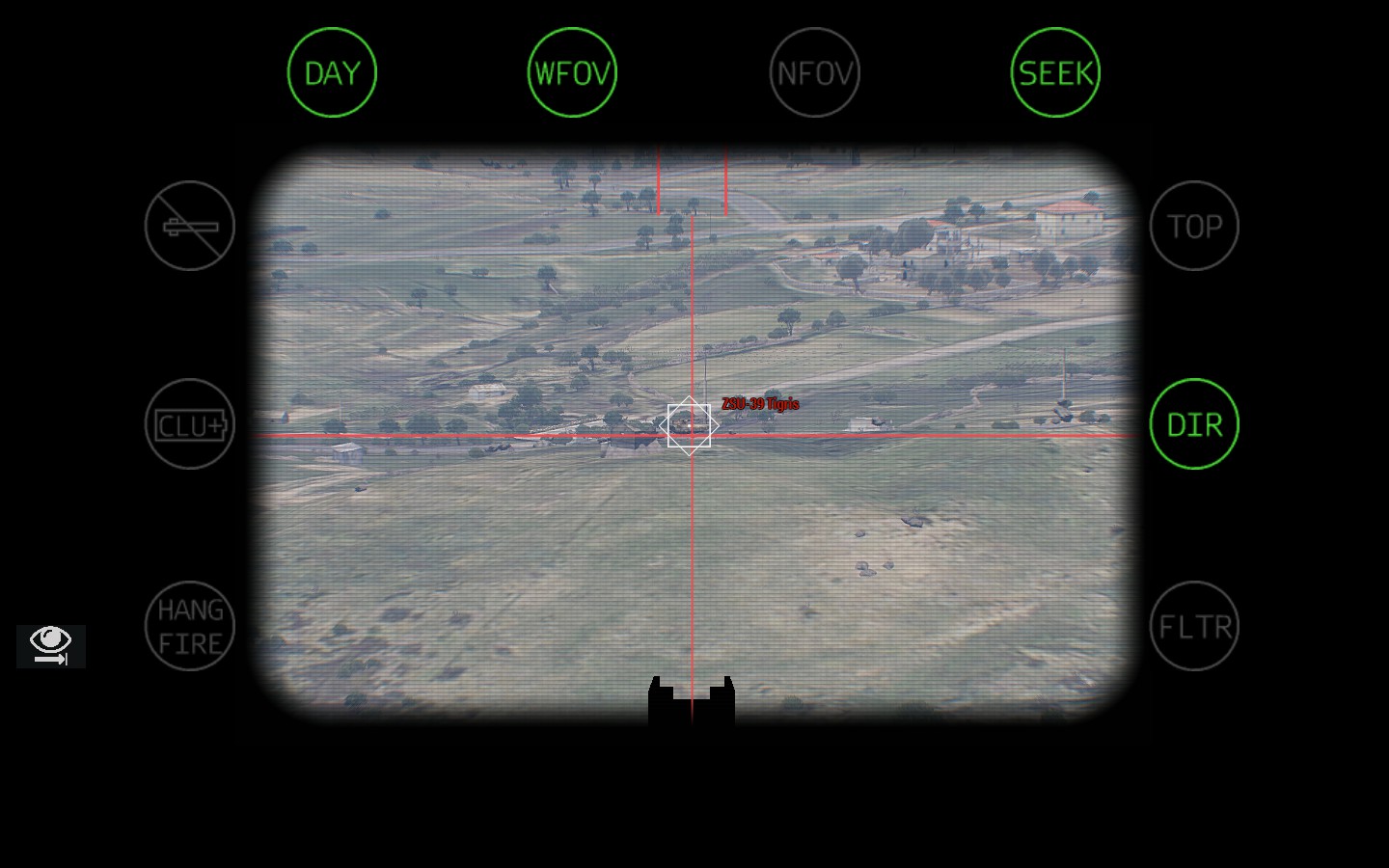 Great! (Or not, I'm not assuming your reaction) Where do I get it?
Latest version would be on my github:
https://github.com/Boberro/arma3-trimview/releases/
I would really like those of you who have fps problems (and everybody else, really) to try it out.
You'll be my first test subjects.
I'd like to have it tested before I realease it on workshop. And this leads me to another request. You can get points here.
What do I need to do to get additional food rations?
For the Steam Workshop release, I will need a video showcasing the mod. Of course video should have Folk ARPS indentations and stuff, so we can get some publicity
while riding on boberro's street cred
.
Another thing needed is a cool picture that could work as a logo of the mod (again, on steam workshop). Folk ARPS propaganda is obligatory. It should be similar in size to this one:
http://images.akamai.steamusercontent.c ... D2FA67D9E/
I'm looking for downloads at the bottom of the post, instead of downloads section
https://github.com/Boberro/arma3-trimview/releases/